We guarantee quality - HPL
One of the most popular ELENSEN tabletops is concrete imitation HPL glued on MDF. The look of this tabletop fits perfectly in modern interiors and makes such table as a great detail! It is also a perfect choice for a daily activity due to great HPL properties. That is what we will tell you more about in this post.

HPL is a sheet-laminated material produced by pressing several layers of paper under high pressure and high temperature conditions: paper sheets soaked in phenolic resins, decorative paper impregnated with melamine resin, and the upper decorative layer covered with a transparent melamine film, which gives the surface strength. HPL surface is resistant to water or steam, heat, abrasion, scratches, therefore it is mostly used for the production of work tables, kitchen worktops and furniture facades.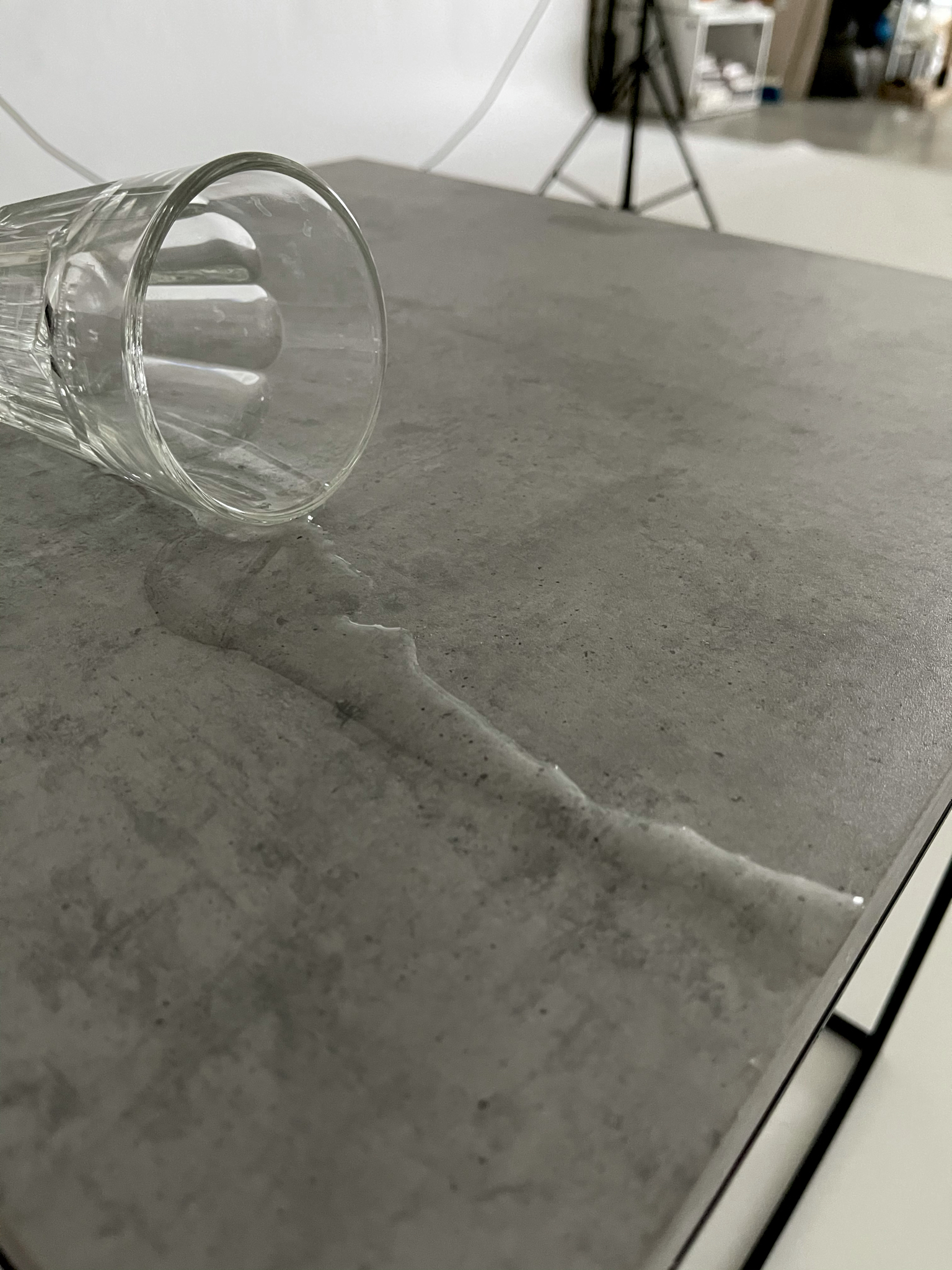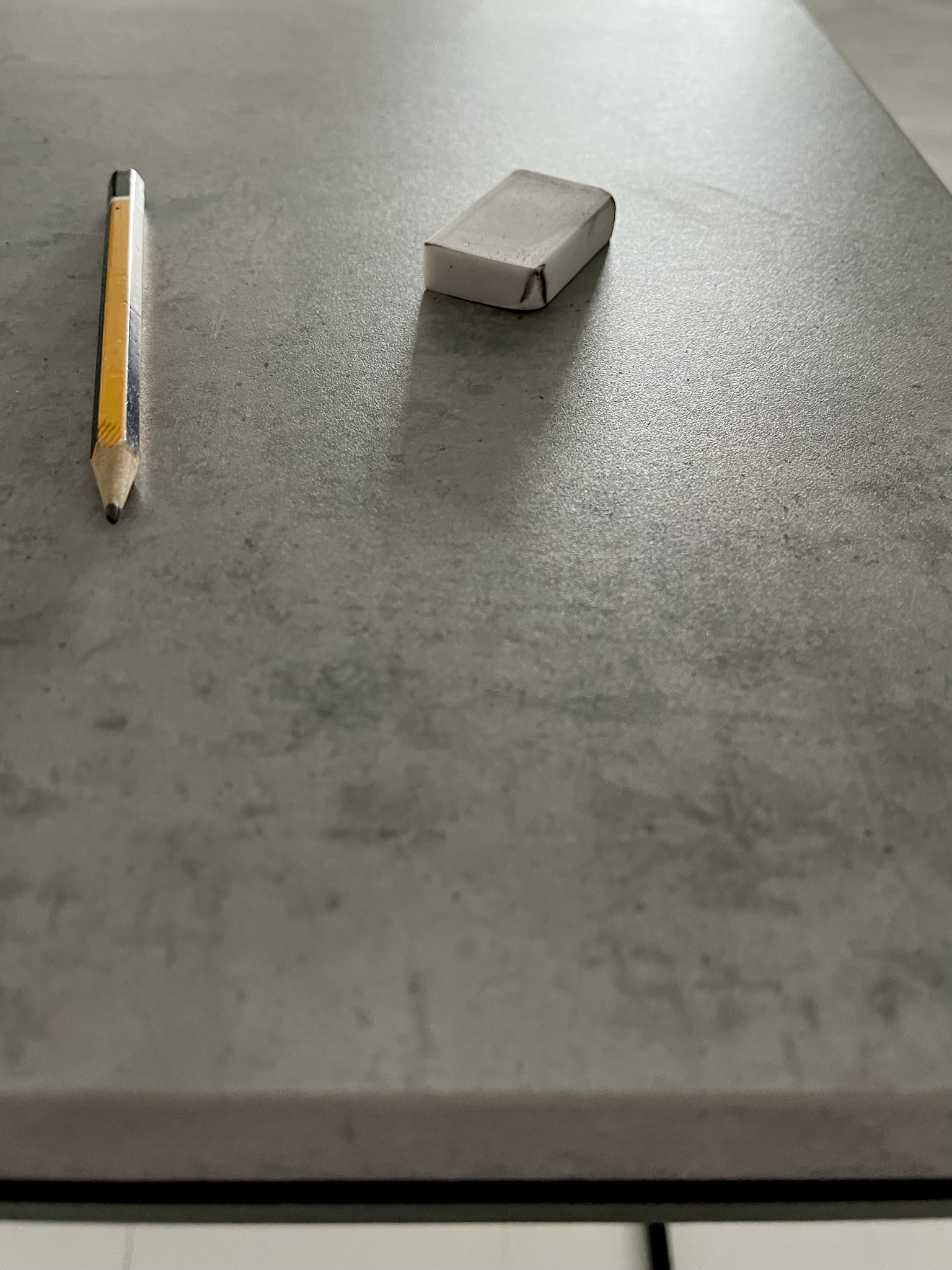 We always test our materials to create conditions as in clients home and check its reliability. Have you ever accidentally covered the tabletop with a pencil or ballpoint pen? No problem, the surface will be perfectly clean again! Spilled a cup of water, tea, juice or wine on your beloved tabletop? Take a cloth and clean the surface - as the surface is multi-layered, it will not soak and no stains will remain. Are you afraid that the tabletop will get scratches? We checked this and you can be sure - no scratches appeared! ELENSEN offers a large selection of tables with a concrete imitation tabletop - from 120x60 cm or 100x100 cm to 40x40 cm tables from the FOREST collection. But don't be afraid to experiment and write if you need different dimensions or HPL - we will always help you realize your visions!

If you have been looking for exactly that table for a long time - we can help and make it according to your wishes! Contact us: custom@elensen.com