We produce ourselves - powdercoating
Each ELENSEN table is painted in our own painting chamber. That's why we can achieve the highest painting quality, experiment or offer non-standard colors - everything is in our hands.

Our metal products are powder coated. It is a process of painting with dry powder paint, so this method of painting is sometimes called dry painting. When the object is coated with paint, it is placed in an oven where the paint has melted evenly covering the surface. In the furnace, the chemical compounds of the paint powder react with each other and polymerize, thus improving the properties of the paint. The surface covered in this way will serve perfectly and will look great - as if cast.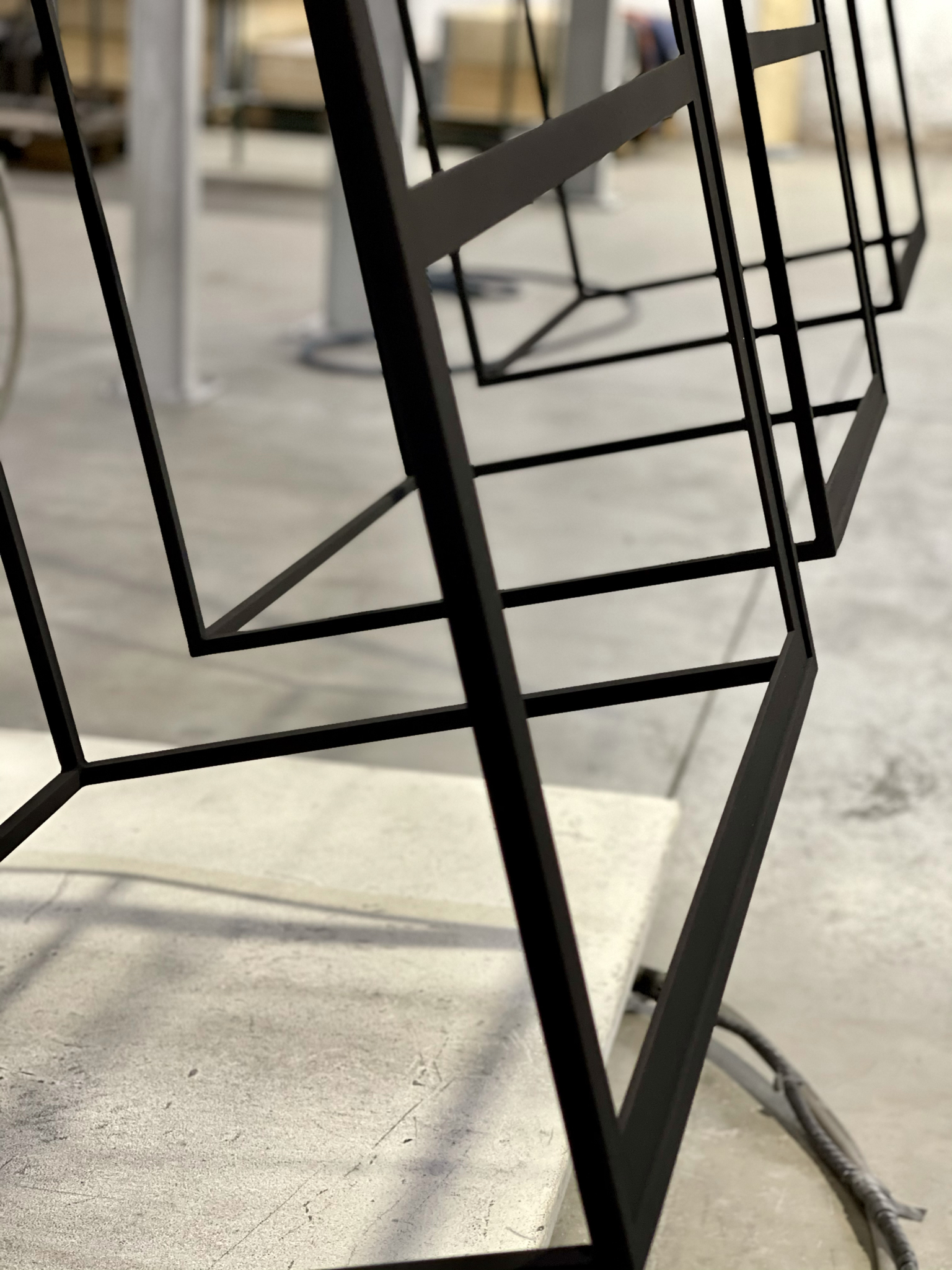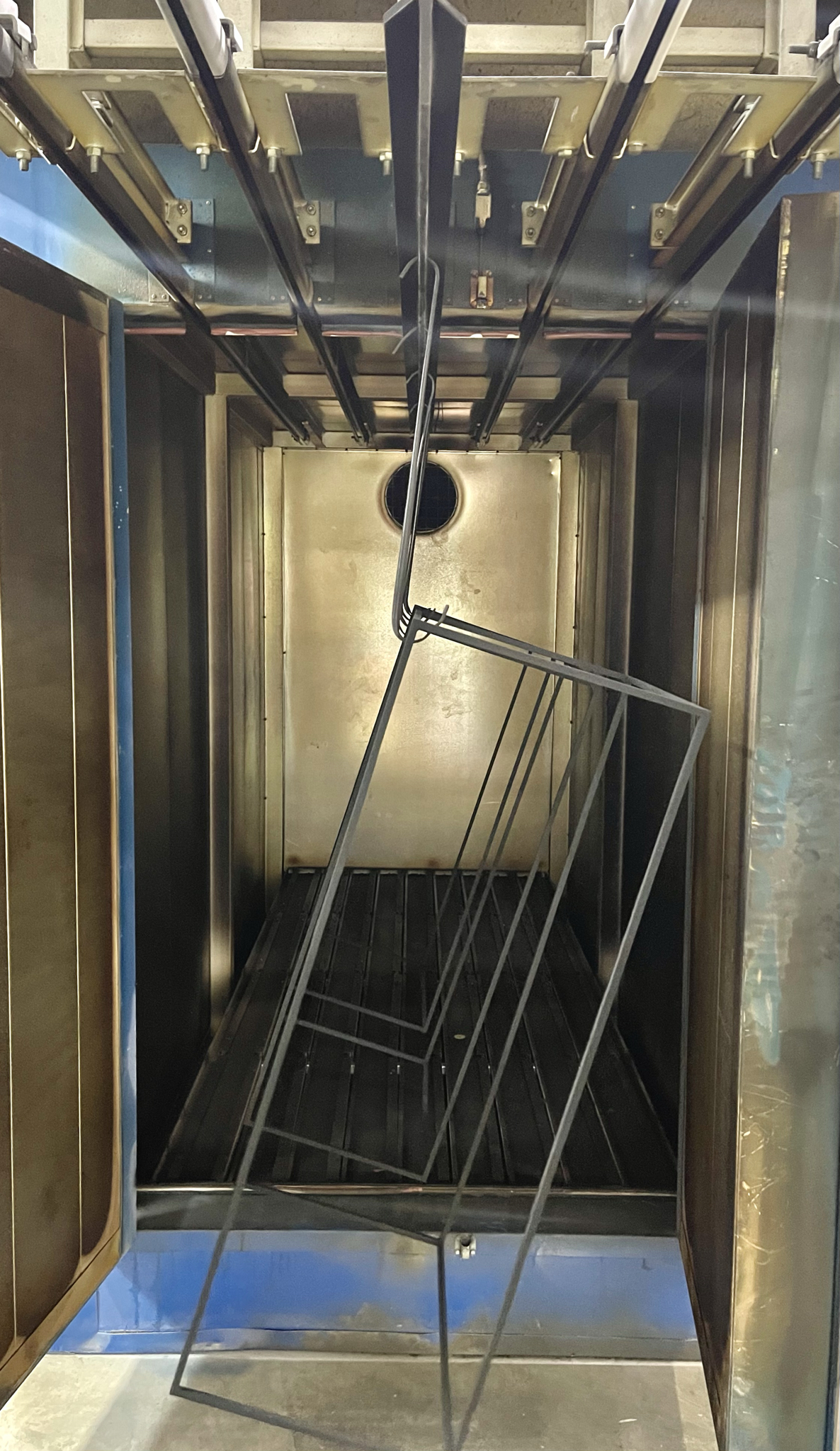 This method of painting has been chosen for the following advantages:- the surface is protected from rust;- paints does not contain toxic substances, harmful volatile organic compounds - this is how we protect the well-being of employees and the environment;- wide range of colors;- the surface becomes extremely resistant to cracking, scratching, fading;- the surface is protected from UV rays.

If you want a product with impeccable surface quality and a color to choose from almost the entire RAL palette, there is no doubt - contact us and we will help you create the most suitable table for your interior: custom@elensen.com